Benefits of Daycare:
If your dog is anything like Patsy, she can get pretty bored. She is always on duty and any noise will certainly grab her attention, but by and large she curls up in a ball in my office and sleeps the day away. This would be ideal if she were human like you and me, but dogs need to burn off their excess energy. When they don't, it often times manifests into destructive behaviors we don't want. I can always tell when Patsy NEEDS to get her wag on and just run around like a crazy dog, sniff some butts, see her BFFF's and leap and bound!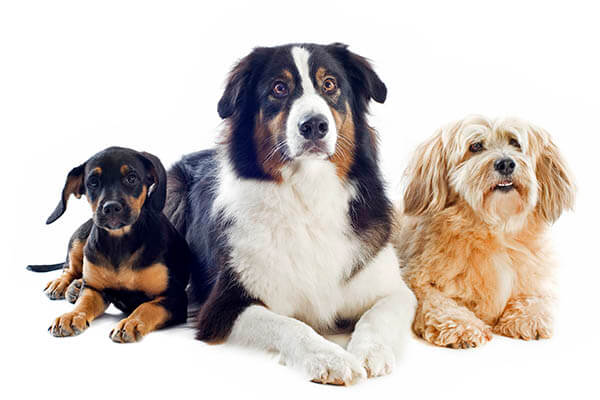 Pack Animals:
Why is it that dogs are referred to as pack animals? Certainly not because they like being alone. I always love when I speak with people who say "my dog is anti-social" or "she just doesn't want to leave her house", this is conditioned behavior, not instinctual behavior that we as pack leaders teach our pups. Wanting to be social is deeply instinctual for dogs; that's why I spent so much time and energy designing a facility that focuses on open play with other dogs and people as part of their routines. Regular, organized and supervised play time with other dogs has so many benefits, including:
Rewiring your dog's brain to be more comfortable around other dogs and new people
Keeping Fido from getting FAT-O through constant physical activity is so important in keeping our friends' bikini ready. According to the Association for Pet Obesity Prevention, more than 50 percent of our dogs are chubby…
Learning positive behavior, leading to less doggie mischief at home
Finding their BFFF (Best Furry Friend Forever)
At Star Barks, your dog will learn how to be a well-balanced member of the family through positive reinforcement and social interactions. And at the end of each day each new member of the pack gets a report card detailing their behavior, who they made friends with, and how well they worked with the team and other dogs. The staff of the Inn will also provide our frequent Star Barkers with periodic updates on their dog's overall temperament so we can monitor any changes in behaviors.
Enrolling your BFFF (Best Furry Friend Forever) in a daycare program can bring so many benefits to enhancing your dog's health and mental wellbeing. Star Barks Inn was designed for owners like you who want a place other than home where their dog feels comfortable, knows the people, is safe, comfortable and well cared for when they are away.
The first step in this process is determining whether off-leash group play is right for your dog. Below are ideal situations for enrolling your dog in our daycare program:
Dogs that need socialization.
A dog that gets regular exercise but needs another outlet to get rid of that excess built up energy.
A dog that will be boarding with us a few times a year that would benefit from the social environment daycare provides while they are away from home.
A dog that simply needs a little extra stimulation during the week to keep from being mischievous at home.
Dogs that enjoy playtime with their BFFF (Best Furry friend Forever)
A dog that has severe anxiety when left alone but is playful or neutral when hanging out in playgroups with other BFFF's.
Sometimes however it is a better option to have your dog join us in one of our private suites with a specially curated activity package. Here is a list of reasons why you might decide not to enroll your dog in our day-care program.
Your dog is already over 10 years old and has never been to a dog park or doggie daycare.
Your dog has physical problems that might interfere with their ability to grip the floor and be comfortable with a group of rowdy friends.
You only need us for one upcoming trip and don't have a need for regular daycare or boarding.
You are coming in from out of town, will need us just when you're here, and don't have the ability to come in ahead of time to setup a Playgroup Compatibility Evaluation.
Your male or female dog is over the age of 7 months and unaltered.
If you believe your dog would benefit from off-leash group play, continue reading our policies and sign the agreement below.
Agreement
Daycare Packages
Daycare Policies
The reason our playgroups are so successful is because they are filled with regular daycare guests that know each other and the staff. Simply "introducing" a new dog, or a dog that hasn't attended in a while, into a playgroup isn't good for that dog or for the already established "pack". For this reason, your dog must attend daycare at least once every 6-months or another Pack Compatibility Audition will need to be scheduled to be daycare eligible.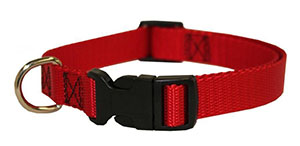 All dogs participating in daycare are required to wear a "Star-Safe" collar. A Star-Safe collar is one that has a snap closure instead of a buckle and is made with a cotton or nylon material that can easily be cut through with scissors should an emergency arise.
Daycare drop-off is anytime from 7:00am to 2:00pm Monday through Friday and 9:00 am to 2:00 pm on Saturday and Sunday. Daycare pick up time is no later than 7:00pm. However, if you are running late, we will charge a $10 late pick-up fee charged per pet for pick-up between 7:00pm-7:30pm. If you are not able to pick up your BFFF (Best Furry Friend Forever) by 7:31pm, they will automatically transition to an overnight guest in the Inn. Your pet will be accommodated in the lowest price accommodation available for that evening. If the guest stays overnight, you will be charged for a small 8 lb. bag of food from the retail lobby to feed your BFFF.
Staff must be 100% comfortable handling the dogs they are supervising in their playgroups. If a dog shows aggression towards a staff member for any reason, that dog will be removed from playgroups until assessed by the kennel manager. If it is determined that he/she can't be confidently controlled in playgroups without fear of being bitten, then he/she will be dismissed from playgroups.
Certain playroom etiquette is required from dogs that participate in our off-leash playgroups. For this reason, staff may occasionally need to use disciplinary actions throughout the day. NO hitting or kicking is ever allowed! Staff will employee some of the following techniques: body language, squirt bottles with water only, verbal corrections, holding collars firmly, holding muzzles firmly, putting a dog into a sit position and requiring them to settle before being released, etc.
We are always more than happy to explain and demonstrate our discipline techniques; we want you to be 100% comfortable with how your family member is handled, while at the same time effectively managing our playgroups by correcting unwanted behaviors.
Pack Compatibility Auditions are by appointment only Monday - Friday. If daycare is wanted during an overnight board, the PCA must be completed PRIOR to the visit. All dogs over 7-months (male and female) must be altered. Call and we'll be happy to set up an audition for your dog. Keep in mind that our audition is not to test your dog's temperament, it is to determine whether your dog will display behaviors that are compatible with our playgroups. We use a very formal evaluation checklist to record behaviors we notice during the audition. Dogs that don't do well aren't "bad dogs" - they are simply better suited for one of our day suite options and activity packages. Just like all people don't like social events, not all dogs like daycare.
We want your dog's participation in a playgroup to be both beneficial to your dog and to our playgroups. As dogs become comfortable with their environment, their behavior can, and most likely will change. What we see today is likely going to be different from what we see 3 months from now. Most of our dismissals do not happen on audition day, rather they happen after a dog has been a member of playgroup for a while. We keep specific notes on all dogs' behaviors and will keep you notified if any problems arise. Our ultimate goal is to have the safest, happiest playgroups possible.
Dogs are hams by nature so we invite you to watch your dog in daycare on our live Star-Cam feed. Our Star-Cams are a client favorite that can be viewed from any device, anywhere in the world. We ask that you read over our webcam page for notes about what you'll see during the day. You'll find links to the Star-Cams and additional information at Star Barks Inn. If you ever have a question about something you see on the Star-Cam, feel free to call us ASAP. This allows us to get you the details in the moment rather than having to ask around later in the day. We are always open to calls and encourage questions.
A NOTE FROM MICHAEL & PATSY:
Star Barks Inn is a labor of love for me and everything I do is focused on one thing, would I take my Patsy girl to this establishment? I sincerely hope that you can sense my respect and love of animals as we start a long-term relationship with you and your pets. When your dog becomes a frequent daycare guest, we know that there is a high possibility that the day will come when your dog gets a cough or perhaps even an injury. If that day comes, I want you to know that we were doing everything correctly, and this is just an inevitable risk of your dog engaging in social play.
My single focus is to provide the safest play environment possible; I ask that your role be to care for any medical needs that should arise while using our services since you are responsible for any medical bills associated with your dog attending daycare. If there is ever anything that causes you concern about our facility (cleanliness, procedures, unsafe equipment, unprofessional staff behavior, etc.) tell me immediately so that I can address it right away. You can always reach me directly at Kane@starbarksinn.com and I look forward to meeting you and your BFFF in person.
Michael Kane, and Patsy
Owner